A Law Firm for the 21st Century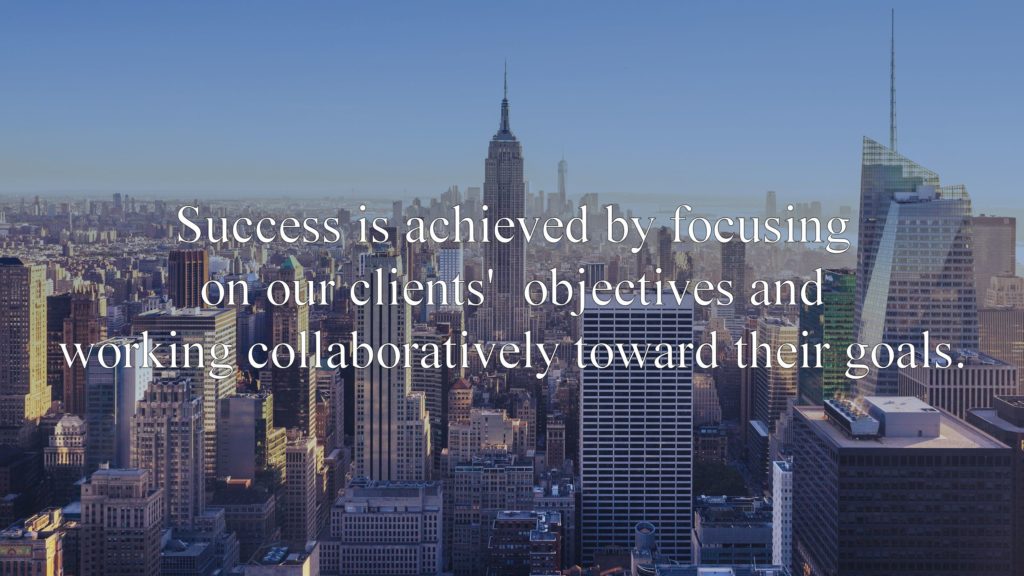 Berenthal & Associates, P.C., a law firm with over 50 years of experience, provides legal services suited to the demands of today's fast paced world. We are a multilingual law firm qualified in multiple jurisdictions within the U.S., allowing us to represent domestic and international clients, both corporate and individual.
The firm's headquarters are conveniently located in the center of Manhattan, adjacent to the international trade centers of New York City. With a branch office in Miami, Florida, and collaborative international offices in Valencia and Madrid, Spain, and in Paris, France, we are available to assist our clients in numerous locations. Our dedication to using the most up-to-date telecommunication options further expands our capabilities to communicate with our clients over a variety of platforms.
With a multi-disciplinary team of experienced professionals, Berenthal & Associates, P.C. offers its clients comprehensive legal expertise in the States of New York, New Jersey and Florida. Our professionals continue to be up-to-date on the multitude of State, Federal and international regulations and new technologies in our fields, as well as on legislative and judicial developments. We are able to provide the most current, continuous and specialized advice to our clients in every case.
We define success as the ability to achieve the goals and objectives of each client, while providing creative, but sensible solutions, and solving problems expeditiously, efficiently and cost-effectively. Success is achieved by focusing on our clients' objectives and working collaboratively toward their goals.
Experience, efficiency and competitive pricing. These are the core qualities of our Firm.
We're here for our clients.
Pursuant to the New York Rules of Professional Contact, Rule 7.1(f), this website is Attorney Advertising